MINNESOTA STATE FLAG (1893-1957)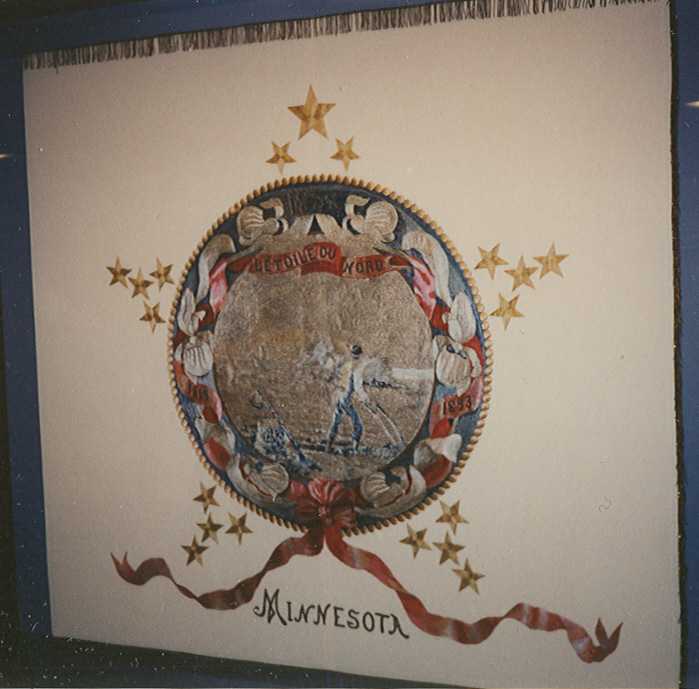 Above is a photo of the original Minnesota state flag of 1893, designed by Amelia Hyde Center and sewn by the Fjelde Sisters. It is stored at the Minnesota History Center in Saint Paul, and can be viewed by appointment. The reverse of the flag (no longer visible) was plain blue.
Replicas of the 1893 pattern can also be found in the online photo collection of the Minnesota Historical Society by entering "state flag" in the search window of the visual resources database.

Below is a flag dating from about 1950, bearing the seal on both the obverse (left) and the reverse (right).

HOME